NAMIWalks Silicon Valley
#JoinTheMovement
THERE'S STILL TIME TO DONATE:
We Came – We Saw – We Conquered!
Thank you for walking with us! 

Dear Members and Friends:
It is said that "Every journey begins with that first step".
On Saturday, September 21, 2019 thousands of supporters of NAMIWalks;  family, friends, co-workers and businesses
came together to celebrate mental illness recovery; to honor those who have lost their lives
to mental illness and to help raise funds, combat stigma and promote awareness that there is hope and recovery!
In our efforts to raise awareness we need your help.   If every NAMI SMC member and friend asked just 3 family members and/or friends to join them and participate, we would have the most successful fundraising Walk ever!  Please help us to meet or exceed our $100,000 goal and send us over the top……………………
The NAMIWalk is our most important fundraiser of the year.   All funds raised support the many education programs and support groups that we offer FREE within our local San Mateo County community. 

All donations to NAMI Walks Silicon Valley are tax deductible as allowable under the law.

The Walk Website will be open and accepting online donations for 60 days after the Walk. 
We cannot thank you enough for your enthusiastic support of NAMIWalks Silicon Valley. Every dollar raised supports NAMI's mission to help people and families affected by mental illness–here and across the country. Together, we will reach our goal!
With great appreciation,

By donating to one of our walk teams, volunteering, becoming a sponsor or simply by joining us in walking; you have supported research and local services to benefit our loved ones affected with this unpredictable disease and their families.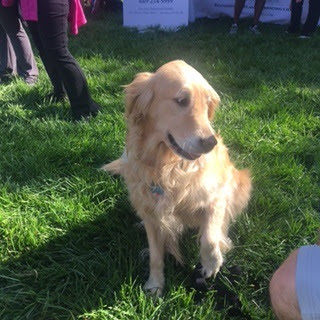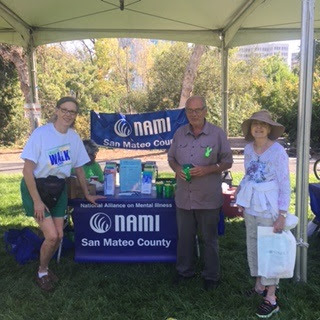 We believe that we can all be stigma free, that mental health matters, and that all individuals deserve to be treated with dignity, respect and compassion!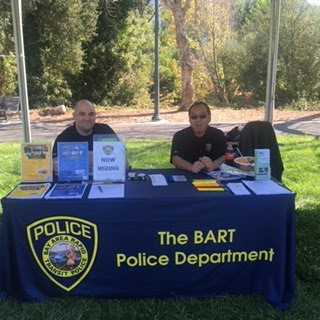 If you have taken Family to Family or Peer to Peer; heard an In Our Own Voice presentation or encountered a police officer trained in Crisis Intervention when you or your loved one was in crisis…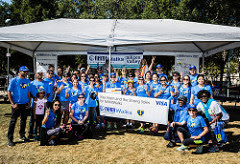 We invite you to join NAMIWalks Silicon Valley
in support of our and your community, San Mateo County.
How to get involved: 
Can't join us on Walk Day? There are still many ways to participate:
On behalf of the NAMI SMC Board, thank you in advance.  When you lace up your sneakers and walk with NAMI, you are ensuring that we are there to help when someone needs us most. 
Mental illness can be isolating but it doesn't have to be. See you on Walk Day!
Saturday, September 21, 2019
Guadalupe River Park, San Jose
Check in: 8:30am; Start time: 10:30
Thank you for any assistance you can offer,
NAMI SMC Board:
** If you have any concerns, or would like more information about NAMIWalks, please call (650) 638-0800 or email Helene at hzimmer@namisanmateo.org
We are grateful to our NAMI San Mateo Teams!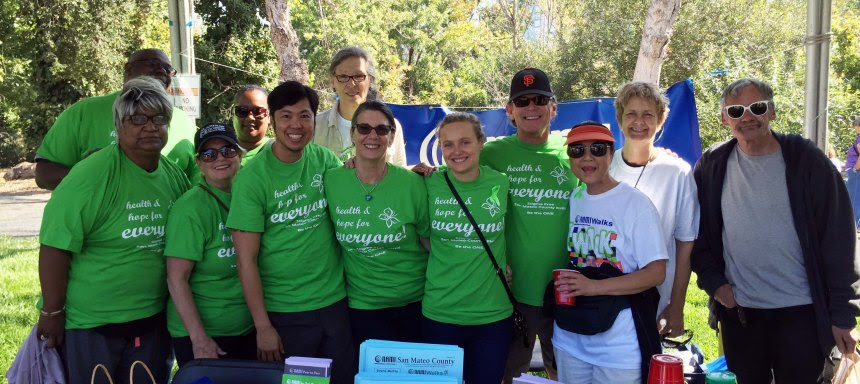 Thank you for any assistance you can offer!